Main content starts here, tab to start navigating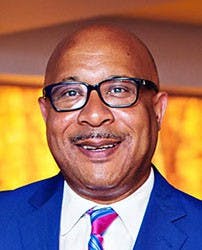 Fred Thompson Jr.
Chief Administrative Officer, Thompson Hospitality Corporation
Fred Joined Thompson Hospitality in 1992, shortly after Warren and his sister Benita. As the CAO of Thompson, he is responsible for monitoring and maintaining corporate overhead, costs and services, including vendor contracts, subcontracts and commissions. Fred is also responsible for client relations in the contract food and facilities sectors of Thompson Hospitality.