Main content starts here, tab to start navigating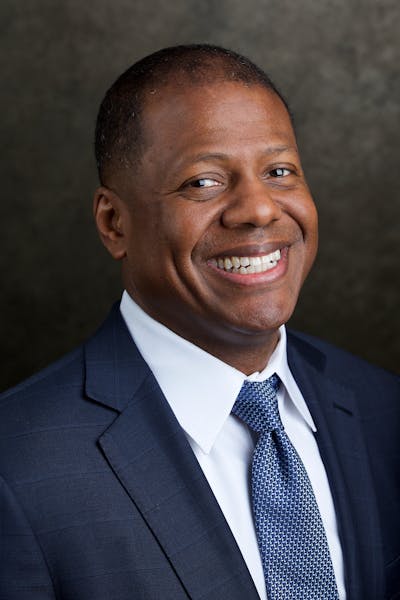 Antonio Hunter
Senior Vice President of Strategic Development, Thompson Hospitality Corporation
Antonio Hunter is Senior Vice President, Strategic Development for Thompson Hospitality. In this role, he drives the corporation's strategy through acquisitions, alliances and partnerships. Antonio coordinates with all functional teams within Thompson Hospitality-– Marketing, Operations, Finance and Strategy-–to achieve growth objectives. He works closely with the Chairman and CEO to evaluate and source opportunities which align with the Company's portfolio for both new and existing business lines.
Prior to joining Thompson Hospitality, Antonio was Senior Vice President for SodexoMAGIC, LLC, a joint venture between Sodexo and Magic Johnson Enterprises. In that role, he set the strategic vision for the partnership, leading business development, strategy, finance, marketing and operations for a nation-wide portfolio across business & industry, education and healthcare sectors. Under Antonio's leadership, SodexoMAGIC's revenues increased from $87MM to more than $500MM. He solidified partnerships with well-known Chef Gerry (G) Garvin to oversee culinary design, including menu development, catering and specialty concepts. Additionally, Antonio forged a partnership with health and wellness guru Dr. Ian Smith to create programs supporting all SodexoMAGIC clients.
Antonio has served as the Director of Local and Small Business Development for the District of Columbia under then-Mayor Vincent Gray. Prior to serving in Mayor Gray's cabinet, he worked in business development for Bechtel Corporation. In that role, he implemented strategies to increase participation of disadvantaged businesses in the $1.7 billion Phase One portion of Metro's rail expansion to Dulles Airport. Antonio's leadership in this role resulted in the award of more than $200MM in procurement opportunities to small businesses. Antonio also worked in IBM's Consulting Group, where he advised Fortune 100 companies on Retail and Business Strategy practices. Prior to IBM, Antonio developed brand/marketing strategies globally for ExxonMobil Corporation's "On The Run" franchise convenience stores.
Antonio holds an MBA from Duke University's Fuqua School of Business, and a Bachelor of Arts in Economics from the University of Maryland at College Park. Additionally, he has earned certifications from IBM's Executive Leadership Institute in Business Transformation, Facilitation, Leadership and Management.